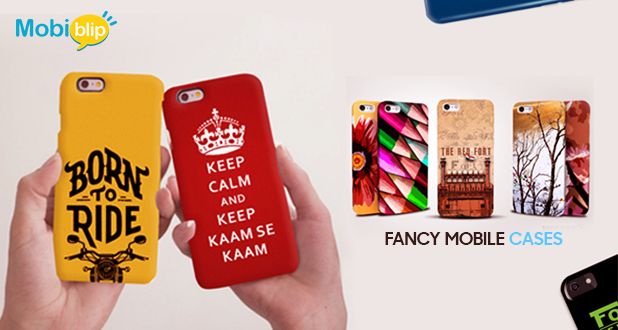 Who doesn't want their phone to stand out in a fancy cover? But, there is always a problem; you don't get one according to your style. Finding the best fancy and cool cover is a big task, it is especially true for non iPhone users as you cannot find great covers for your handset. If you like me, want to keep your phone bling on, we have a list of websites where you can find trendy and premium quality mobile covers. We are sure you will find a tough and cute case for your Smartphone on these websites:
Bewakoof.com
It is a popular online fashion website which deals in a wide variety of products for men and women. They have an amazing variety of mobile cases and you can pick formal and casual collection of mobile cases. Visit their website and search for a suitable cover for yourself.
The cover story
If you are a true fancy phone cover lover, this is the ideal website for you. The cover story has a large collection of fancy mobile covers in different designs like Marble, emoji&annie, famous quotes, chic, couple covers and transparent ones too. You will surely love their collection, they also offer customized phone cases.
Poster guy
This website is India's one of the largest marketplaces to purchase personalized merchandise and gifts made by artists across India. It has a huge collection of personalizable phone cases, home accessories etc. You can also choose the same option from various merchandisers depending upon the price.
Cyankart
This website has the best collection of stylish phone covers. The best thing is it offers phone cases for almost every brand. They have their own manufacturing unit which ensures good quality of their products. Apart from phone covers, you can shop for clothes, footwear, accessories, electronics, and apparels etc.
Daily Objects
Daily objects offer designer and customizable cell phone cases. They use MT3 technology to make their products durable and print protective. This website has a collection of unique designs at reasonable prices which you will not get anywhere else. They also offer a 30-day money back guarantee, which means you can check their cover by using it and return them if they don't pass your quality test.
Cover it up
With a wide variety of designer cases for men and women, this website has become a leading online portal for mobile covers. They offer high-quality cases for people of all groups. From cute to sophisticated, you will get all types of mobile covers here. Samsung to Oppo and Gionee this website has amazing covers for all smartphones.
Do check out these websites for fancy and high-quality covers.