Earlier called PUBG and now the Battlegrounds Mobile India is all set to excite its users. The pre-registration will begin today. Most of the rumors suggested that the official release will take place on 10th June 2021; however, the launch is yet to be confirmed.
Prior to the game's release, Krafton announced its pre-registration with some rewards. The fans who pre-register will be rewarded with exclusive rewards. However, before pre-registration, consider the below-mentioned important things for your reference.
1. Pre-Registration for Android Users: As of now, the launch of pre-registration is only meant for Android users and will happen on Google Play Store at its initial stage. Nothing has been said about its availability for iOS, so far.
2.  Pre-Registration Live Link: The pre-registration link will go live at midnight on May 18, 2021. Once the link goes live, the fans can head over to the app of Battlegrounds Mobile India on Google Play Store and click on the button "pre-register".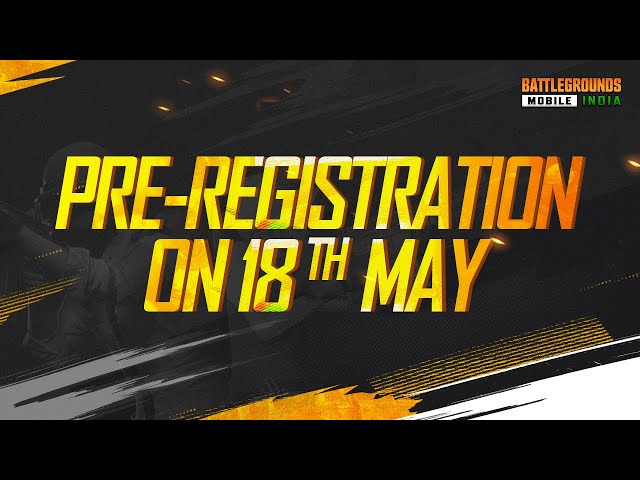 3.  Pre-Registration Rewards: With the pre-registration announcement, Krafton has also announced some exclusive rewards for the fans who pre-register. However, the rewards have not been detailed and disclosed but, assures that the rewards are only specific for the Indian players.
4.  Pre-Registration for India: The Battlegrounds Mobile India will only be exclusively available in India. Krafton has mentioned that users outside India won't be able to pre-register or play the game. However, one thing which is not clear is whether the players of Battlegrounds Mobile India will be able to play with the global PUBG Mobile players or not?
5.   Official Launch Date: Though the release of the game is clear but the official launch date is yet to be revealed. Most of the reports claim that the Battlegrounds Mobile India will launch on 10th June 2021 but, this needs to be confirmed. Also, the users must be aware of the fake API links as such links are persistently doing the rounds that could harm your device.
For more updates and the latest news pertaining to Battlegrounds Mobile India release, stay tuned with us and we will keep you updated till the announcement of upcoming updates.