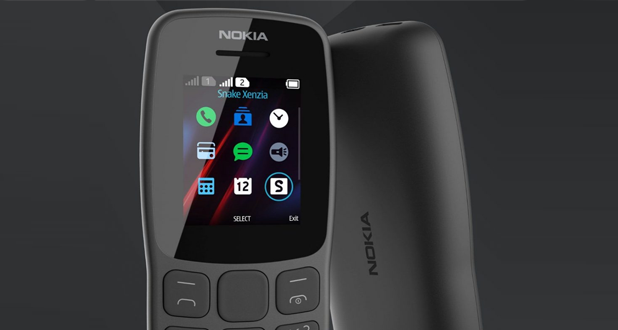 HMD Global has launched new Nokia 106 feature phone as the successor of the old Nokia 106 in India. The phone was introduced in November last year and has a polycarbonate body, contoured design. It comes with classic Snake Xenzia and preloaded try-and-buy games like Nitro Racing, Danger Dash, Tetris and more. It can hold up to 2000 contacts and 500 text messages. Check out other specifications of the phone below:
Nokia 106 specifications:
The phone features a 1.8-inch QQVGA (160 x 128 pixels) Color TFT Display and is powered by a MediaTek 6261D processor. It offers 4 MB RAM and Dual band, EGSM 900/1800. Its Dimensions are 111.15 x 49.5 x 14.4 mm and weight 70.2 g. it has pre-installed native games like classic Snake Xenzia, Danger Dash, Nitro Racing Tetris and more. The phone doesn't have a camera but offers flashlight. It has a FM radio too.
The device has an 800mAh battery with up to 21 days standby and 15.7 hours talk time. It also has Miro USB for charging and 3.5 mm AV Connector.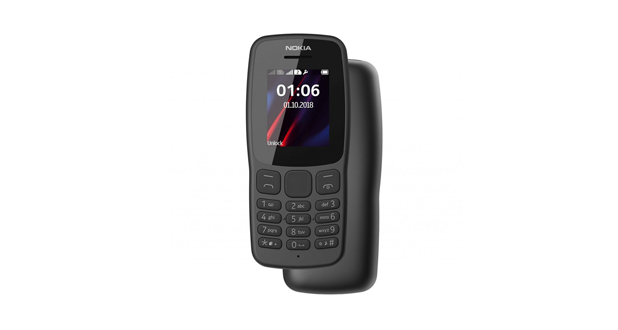 The Nokia 106 has a tough polycarbonate build that has "inherent coloring" which makes the colors run through the material. Also, there is a contoured design that makes the new Nokia 106 much more ergonomic than its predecessor.
Price and availability:
The Nokia 106 (2018) is available in Dark Grey color and comes with a price tag of INR. 1,299 and can be purchased through all top mobile retailers in the country as well as on Nokia.com/phones.
The device is also on sale on Flipkart for INR. 1,309 and on Amazon India as well for INR. 1,479. Both the prices are higher than the one announced by HMD Global.