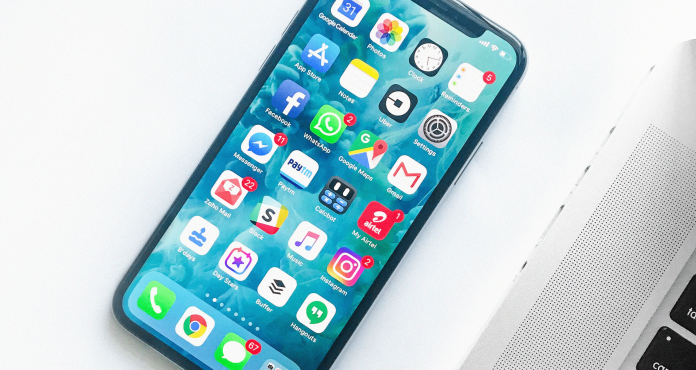 The pandemic's new normal has introduced human beings to very different ways of survival wherein, technology is contributing its best abreast with its out of the box evolutions, each passing day. With a monotonous way of surviving being homebound for the past one and a half year, technical services and mobile applications have given some relief to people by meeting their daily essentials and other needs.
The outbreak of COVID-19 has initiated a new digital revolution where apps are playing their foremost role in the online world. Making things easier and simpler, apps have given us a new way to respond to virus and pandemic management. Let's see how technology and mobile applications are collectively helping us in pandemic management in several different ways:
Grocery & Eatables: Undeniably food is the foremost basic essential that can't be overlooked. Being a necessity, the lockdown has brought various opportunities for online grocery and food delivery apps such as Bigbasket, StoreSe, Zomato, Dunzo, Grofers, etc. With the shutdown of nearby grocery stores in different neighbourhoods, such apps are helping people to explore the online market and order the food and eatables of their choice, maintaining the orders of home isolation and obeying the norms of social distancing.
Fun & Entertainment: Apps have always been a human support system. Pre-Covid situations, apps were important but during a pandemic, apps have become a necessity. Earlier for entertainment, majorly the app of BookMyShow was considered the most popular to book the tickets for movies and events. But, after the outbreak of coronavirus, different forms of entertainment and gaming apps have seen a surge to give people invigoration from homesickness, stress and depression. Now, online streaming apps have become a game-changer because people demand more for online video content to cope up with boredom. Thus, watching content on OTT platforms and playing e-games on apps such as Disney+Hotstar, Netflix, Amazon Prime Video, Ludo king, PubG, Teenpatti, etc. are striving their best to give relaxation to people.
Health: With a fear of being attacked by the virus, doctors and physicians have started diving into the universe of teleconsultation wherein, a doctor is just a phone call away. After the outbreak of the pandemic, teleconsultation has become a new normal for the healthcare industry wherein, general OPDs at hospitals have also started participating in it. Thus, apps like Navia Life Care, Practo, DocsApp, 1Mg are connecting the doctors and patients at ease with hassle-free telemedicine services. However, such apps are only useful for non-emergency cases.
School & Office: Work from home and attending online classes at home mean employees and children can't meet their colleagues and friends. Herein, apps such as Zoom, Google Meet, Microsoft Teams, Facetime by Apple, Google Duo, The Say Namaste, Skype, etc. have made it easier for everyone to see their acquaintances and near ones via cameras and made communication a bit effective and entertaining.
Shopping: When one can't buy apparel and accessories physically, shopping apps is the right place to be. Apps like Amazon, Flipkart, Nykaa, Myntra etc. are there to cater to everyone's needs with the possibility of the fastest delivery. Hence, visiting shopping complexes physically isn't an option anymore but exploring online stores 24*7 is possible and easy enough.
COVID-19 Safety: Orders of being home isolated can't stop a person from buying dairy products like milk and bread. A person anyhow steps out of the house to buy things with a continuous fear of virus in mind. To cope up with such stress and negativity, apps like Aarogya Setu, COVA app, Contact Tracing app, Quarantine Watch, Yatri web app caters a person with complete safety and protection. You can easily track the pandemic by identifying the infected people around you and can prevent yourself from the virus attack.
From calling a friend to online classes, ordering groceries to accessories, virus protection and doctor's consultation, there is an app for different services. Such technical services and mobile applications have given all of us a new way to survive the pandemic by sitting in the comfort of our home and being safe.