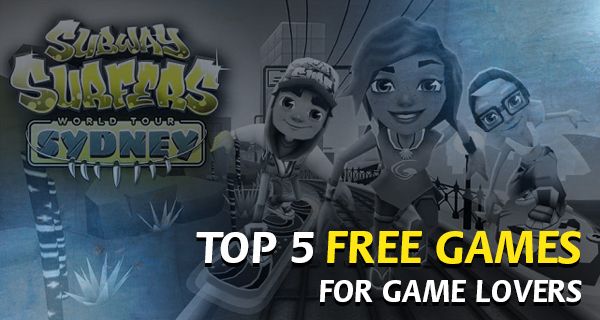 A vast and vibrant marketplace as Google Play has almost everything to offer for everyone. We have got a few high performance yet free games supportive on android platform that will stagger your eyes and bleed dry your battery. It is wonderfully convenient to have your favorite games accessible, no matter where you are (just keep your power bank charged).
Clash of Clans
Clash of Clans brings forth its curiously obsessive unification of city building and tactic gaming to a new era of mobile phone gamers. Clash of clans is all about being a leader of your own clan. You are in charge for creating your people's home village by building gold mines upgrading your infrastructure, harvesting elixir. You will have to protect yourself from the attacks of goblin hordes and other players. It's a violent world out there. You can also launch your own attacks. This game offers you plenty of in app premium offers, but it's among the best in the field.
Modern Combat
Gameloft's Modern Combat series has over and over again produced some of the finest first person shooters on mobile devices. Modern Combat 5: Blackout is not an exception. Blackout gives mobile gamers the true essence of an action movie, with console class graphics to match with. Gamers can connect themselves in a single player campaign and also in multiplayer shootouts with rewards from any of the chosen mode carrying over to the other.
Does Not Commute
Does Not Commute is a brainy tiny action puzzle game about out of control drivers and time travel. The game start out simple, with players having to drive cars from point A to B. However, with each added car, you are bound to carefully stay away from every previous car you've played. Quick reflexes and careful planning is all you need to take care of. Each growing traffic jam also comes with little scraps of each driver's personal life in order to create a bizarre, ever-unfolding story to escort your roadside chaos.
Sub-Way Surfer
A product of Sybo Games and Kiloo Games, Subway Surfers is based on its character Jake's speed running skills on train tracks of different cities (different versions) among incoming trains, being tracked by the police officer and his dog. In this game you will always find yourself escaping from various objects, hurdles etc. by sliding, and jumping to the sides in vibrant and colorful environments. The animation used in game provides a very child like appeal and the Background Music has a pinch of naughtiness that does not go unobserved. Earn glittery gold coins not only from tracks, but also tumbling over train's tops to purchase items for one time use or get power ups from the way like Jetpack, Coin Magnet Super Sneakers and 2x Multiplier.
Hay Day
Developed and published by Supercell, Hay Day is a freemium (free+premium) farming game other than super hit Clash of Clans. This game was released for IOS in the year 2012 and for Android on the year 2013. According to reports, Hay Day was the 4th highest game in revenue generation in the year 2013. In Hay Day, the player's farmer uncle is unable to take care of his farm anymore, so he hands over the accountability of caring for the farm and its animals to the player. The game commences with a scarecrow teaching how to harvest the wheat; likewise, player has to grow crops and make products and animal feeds from them. He can earn coins by selling anything he grow or produce and can purchase new machines, production buildings, decoration items or area. Experience points (XP) used to level up. Hay Day is the most popular farming game among android users. It ranked number one in 122 countries. Well, it's a very special place where the crops never ever die even in the absence of water and rain.