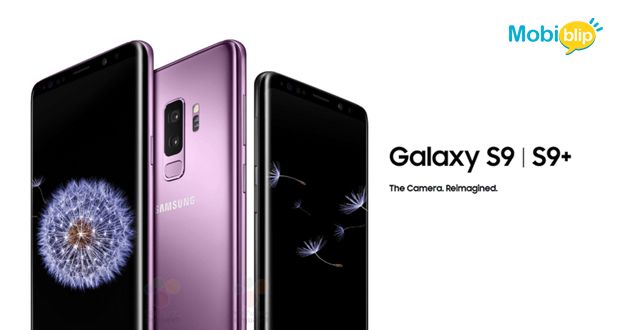 The technology is changing everyday which is why specification of the phones have improved and the most significant change is the screen size. If you love phones with big screen display then Samsung is the best brand for you. The Galaxy S9 and S9+ are much better than its predecessor and read on to know is it worth buying or not:
Design
The Galaxy S9+ is a Samsung classic design model. It has a 6.25-in. x 3-in. x 0.33-in. of Gorilla Glass 5-covered aluminum, weighing 6.6 ounces. The 6.2-inc display is a super AMOLED screen with the Samsung-characteristic curves along the long edges. Subjectively, it's slipperier to hold but is waterproof. The power switch of the phone is on the right edge, the volume rocker and Bixby switch on the left and the SIM/SD card drawer on top along with a headphone jack on the bottom. The back side of the phone has a dual-lens camera, flash, heart-rate monitor, and fingerprint sensor.
The phone supports Quick Charge 2.0 as it has wireless charging. It has a powerful 3500mAh battery that lasts for a day. In connectivity options, it offers Bluetooth 5.0, and a media player that can play MP3, WMV, AAC and FLAC files. For the first time, the Galaxy series has got stereo speakers. The phone is powered by eight-core Qualcomm Snapdragon 845 chipset. In storage section it has got 6GB of RAM, is available with 64GB, 128GB or 256GB of storage and runs Android 8.0 (Oreo).
Colours
It is available in black, lilac and blue.
A flexible UI
One of the unique features of Samsung's top-end phones is that they have a customizability user interfaces (UIs). On one hand, a phone like Google's Pixel 2 opts for ease by providing less UI choices, Samsung goes with a cornucopia approach. Samsung lets you choose from four subtle presets of screen appearance, as well as allow you to set the color temperature and suppress pixels. You can also equalize sound manually or set a sound profile based on your age. This flexibility in user interface makes Samsung a great Smartphone brand.
The better quality camera
The primary camera now has f/2.4 to f/1.5 in low light, or about half an f/stop, which is important. In practical terms, the low-light performance is noticeably improved. The S9 video camera can now shoot 2160p at 60 fps (up from 30) and 1080p at 240 fps (up from 60), allowing slow-motion video at HD resolution. There is also a super slow-mo mode – 960 frames per second at 720p resolution. The bad news is that it's difficult to use as it
needs lots of light to work well. Also, the camera can be set to take a selfie by giving a voice command or showing your palm.
Exclusive features
Like the S8 line, the S9 supports Dex, a full-screen Android desktop powered by the phone. You just have to plug the phone into a small docking station connected to an HDMI monitor, and you can use it like a desktop computer. Last year, an external mouse and keyboard were required but now the screen acts as a touchpad and the desktop displays a virtual keyboard.
The cons
The Iris scan and Bixby virtual assistant features need improvement.
Price and availability
The release date of Galaxy s9 and Galaxy s9+ is March 16 and the Galaxy S9 has been priced at Rs 57,900 and Rs 65,900 respectively, and the Galaxy S9+ will be available at Rs 64,900 and Rs 72,900.