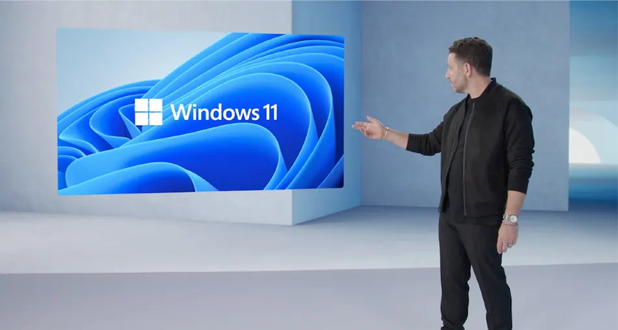 Microsoft has now officially announced Windows 11. The new operating system has been launched nearly six years after the release of Windows 10 that took place in July 2015. This update is being called the "next generation" of Windows and has been redesigned, starting from the all-new boot screen and startup sound to a centrally-placed Start menu and upgraded widgets. The company is aiming to counter the likes of macOS and Chrome OS with its latest operating system. The first thing you'd notice is the redesigned taskbar and Start menu.
Windows 11 features:
Windows 11 brings the new interface to the audience. It is going to start with a brand new setup screen and continues to give a fresh look. There are corner menus and windows that look similar to iPadOS. The start menu has been placed at the center, the search bar at the top, along with pinned apps.
Moving forward, Microsoft has integrated its own Microsoft Teams app directly into the OS(messaging/video call app that you can use to call or text your friends, family, or colleagues).
Windows 11 also gets widgets. These widgets live in their own separate screen, which can be pulled in at any time from the left edge of the screen. Also, the screen has a dedicated search button next to the Start menu so that the users can search across apps and preloaded functions on the latest Windows platform.
The company has also worked on enhancing the multitasking experience and calls this new experience, Snap Layouts. This feature lets you simultaneously open multiple different screens on your computer just by hovering your mouse over the maximize button. The OS will also change its layout when it detects that you have moved to a tablet mode. Voice and text typing have also been improved, with a new one-handed keyboard that includes GIFs integration from Tenor.
There are some changes for gamers as well like support for Auto HDR and DirectX 12 Ultimate. Windows 11 also includes an xCloud integration to enable cloud gaming. Further, there is Xbox Game Pass access for gamers playing a list of popular games on their machines.
They have also integrated the Amazon Appstore to let Windows 11 users get Android apps directly installed on their computers. Further, Windows developers have been provided with the ability to have their apps available through the Microsoft Store.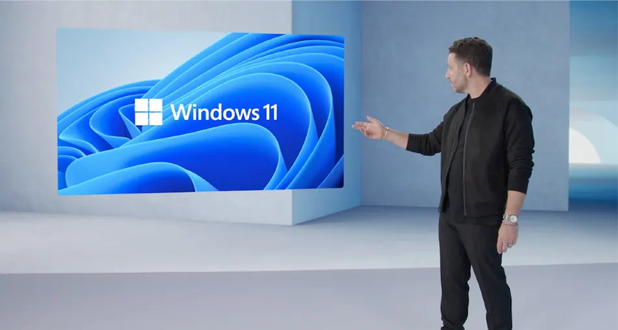 Microsoft has also claimed that the new operating system will get 40 percent smaller Windows updates which will run in the background to provide a seamless experience to users at the front end.
Windows 11 availability:
Initially, Windows 11 will be available for testing purposes to Windows Insider members starting next week. But Microsoft did not reveal an exact date for release, however, it will be a free upgrade to anyone currently using Windows 10.
Windows 11 seems like a massive update to the Windows operating system. Let's see how it will upgrade the user exp